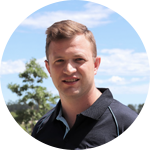 Spencer Dormer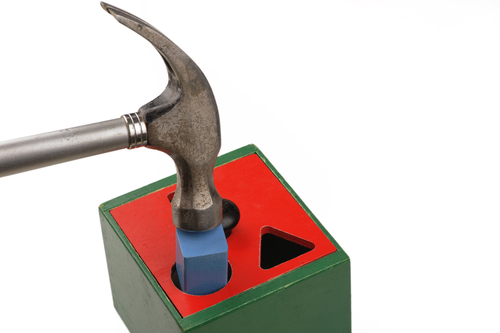 Yep, you read it right. There are Geologists & Fieldies that may decide Dynamics is not the best choice for them as far as geological supplies go.
Our competitor's offering, at times, may suit your needs better at that point.
We respect your choice and your long standing relationships, and won't get offended.
Dynamics entered the fray of geological supplies in November 2011.
But this didn't mean we were the answer to everyone's prayers. In fact, we aren't, so why is that?
So let's go back a few years...
What the Industry Looked Like
East and West Coast of Australia had supplier monopolies. You had 2 choices.
You could purchase Geo products cheaply.
You had relied on the same Plastic Core Trays for over 15 years.
You were dealing with the biggest Geo Supply Companies in the world.
You could purchase over 16,000 SKU's from one supplier.
No one had entered the market for 20+ years, so why bother changing anything?
Let's explore why you shouldn't change.
Who is Dynamics NOT a good fit for?
You want to stick to who you've always used, you know them and trust them.
You are on a tight budget and always buy the cheapest product.
You are perfectly happy with the Core Trays you've always used.
You prefer to deal with the biggest suppliers in the industry.
You love the fact you can get everything in one place.
24 hour quotes and email responses are good for you.
Who then is Dynamics a good fit for?
So as the underdogs, against the industry big boys, we wanted to offer you something different.
In the words of Robert Glazer:
"Industries without competition become monopolies. Monopolies don't innovate; they become complacent and only do the minimum they need to get by. It's only when new competitors come in that the incumbent players wake up."
We are another option; you can spread your supply chain.
You prefer to be smart about your procurement and buy value for money, not just cheap. You can see value in products with 2- 3 times the life cycle, that are backed by a Lifetime Warranty and a Lifetime Returns policy. Essentially pay more upfront but save in the longer term.
You are interested in trying a Core Tray that uses Smart Technology to eliminate tedious downstream processes.
You are happy supporting a smaller player, and would like a Personal Account Manager with a Customer Happiness team backing them up.
You'd prefer a supplier who are Innovation Masters; giving you the most environmentally sustainable or technologically advanced Geo consumables, not acting like a 'supply everything' procurement company.
You would love to live chat or get email responses & quotes within 4-6 business hours. More time in the field, less behind the desk.
You'd like to talk to a Geological Product Specialist who can understand your needs deeply, talks you through solutions to your biggest problems on site, and helps take you into the future.
The End... or A New Beginning?



We believe competition is about elevating your own game, practicing, getting better and giving maximum effort.
It's not about winning at all costs or wishing failure on others.
If we think you'll be better served by our competition we'll say so!
Great competitors make those around them better by helping set a higher bar.
That's what we want to do through our innovation that's been lacking in the industry for decades!
That's it from us, we trust this helps with your decision making process?
Have any more questions about our discussion today? Leave them for us in the comments and we will answer them as soon as possible!
If you think it could be time for you to spread your supply chain, then get in touch with us by clicking on your preferred button below.