Dynamics G-Ex manufacture permanent core tray storage racks to suit any type of tray, plastic or metal. Any custom size to suit the size of your current core trays is possible too.
Specifications
- Side Loading or End Loading
- Nominal rack sizes are 760mm Wide x 1980mm high, however we can easily custom built.
- All racks are manufactured from Hot Dip Galvanised Steel to ensure longevity in the harsh outback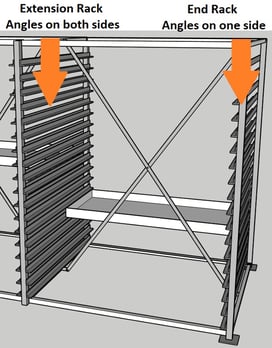 Keep it Simple
We built this system to be the simplest to understand and erect. All you need to know is that our Extension Rack has angles on both sides of the frame, which means the rack is capable of being 'extended'. And our End Racks have angles on one side, which means the rack is placed at the end of the run. All you need to tell us is how many trays you need to rack, and the length of run you need, and we'll work out the rest. You can extend the run length for kilometres if you wish, or build short length rack runs if space is limited.
The bracing set that is used between each upright rack consists of 2 diagonal steel braces (middle of rack on Side Loading configuration and back of rack on End Loading) and 4 horizontal steel braces (top and bottom of rack). These hold the upright racks rigid. Make sure you tell us the exact size of your core trays so these are manufactured in the right lengths!
Contact Dynamics Expert team with your requirements.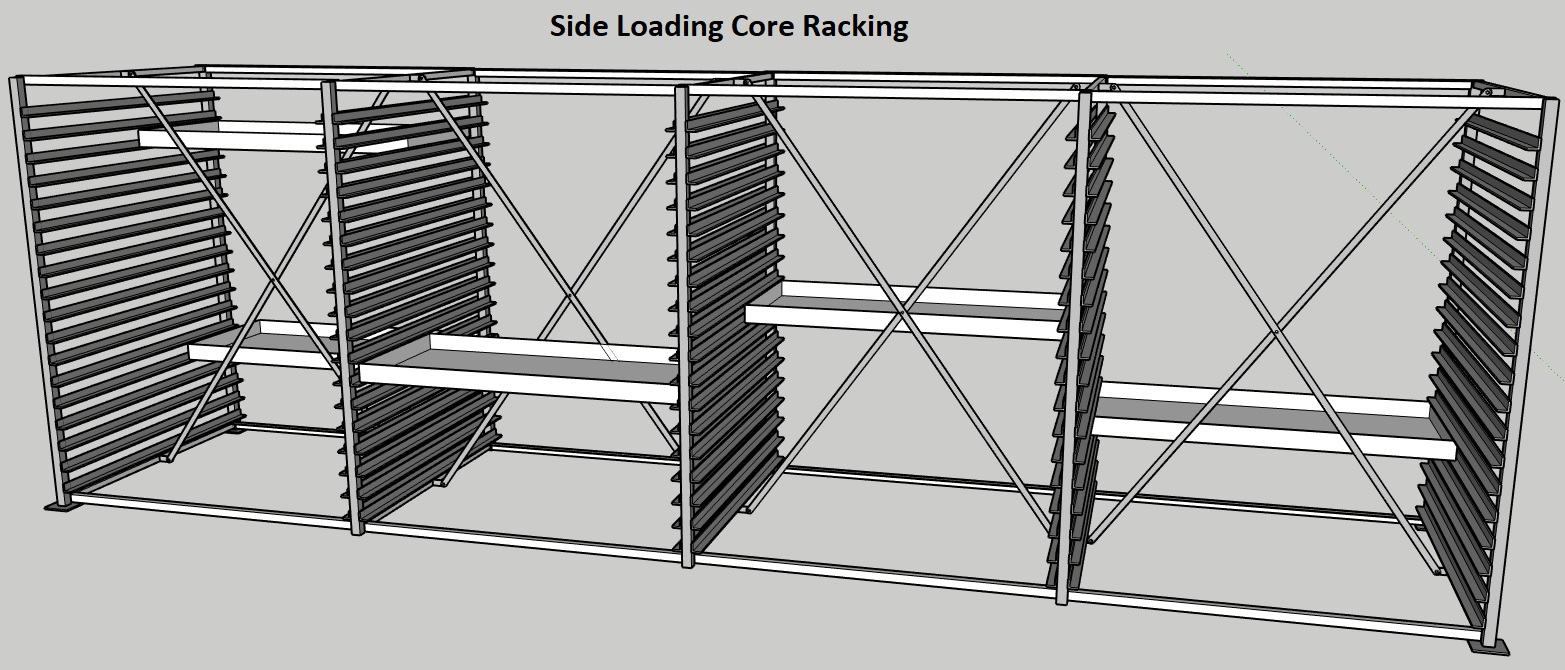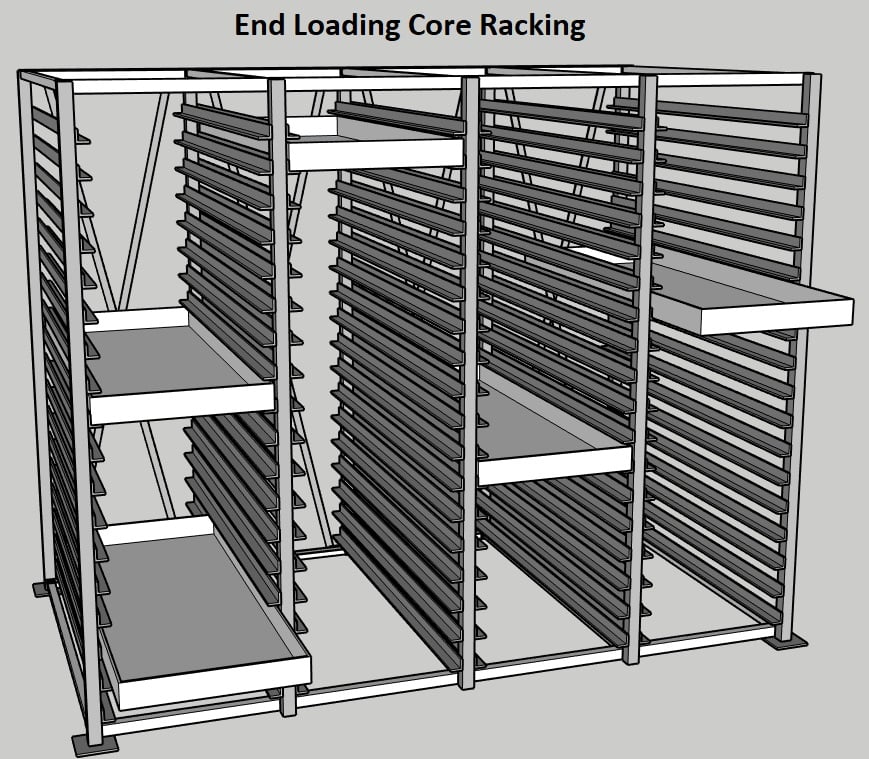 Lifetime Warranty applies when Core Racks are used as intended, which is for storing of Core Trays, and warranties structural soundness for up to 25 years. Galvanising will greatly extend the life of the racks, but excludes racks rusting & corroding due to chemical reaction from sulphides, drill fluids or salt water which is beyond our control.