A heavy duty, modular core tray storage solution. Designed for storage of both Metal Core Trays used in Geotechnical Drilling and Discoverer Recycled Plastic Core Trays commonly used in Mineral Exploration Drilling. This racking system can be easily customised to suit a wide range of various sized Core Trays.
Racking Configurations:
Side Load - Side loading racking is recommended for bulk storage facilities. It is designed to allow access both sides of rack and gives you double the amount of storage capacity of End Loading Racking.
End Load – End loading racking is designed to be placed along a wall or space restricted areas where you are only able to access one side of the rack.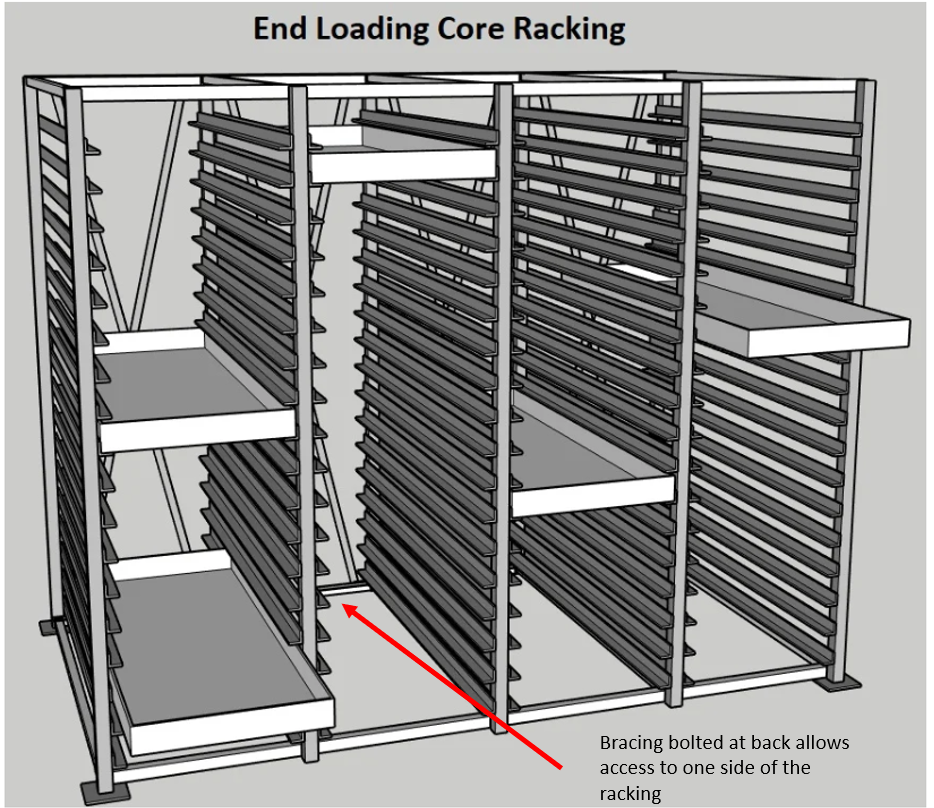 This Modular Core Tray Storage Racking system is built simple for your easy installation, it is made up of 3 components. An End Rack, an Extension Rack and a Brace Set.
An End Rack has Angles/Fins on one side of the upright is normally placed at the start or end of the racking system
An Extension Rack has Angles/Fins on both side of the uprights and is placed between the start and end uprights
The Brace set consists of 2 x Diagonal Braces and 4 x Horizontal Braces and includes associated Nuts and Bolts required for installation of the racking.
The space between 2 uprights is commonly referred to as a "Bay"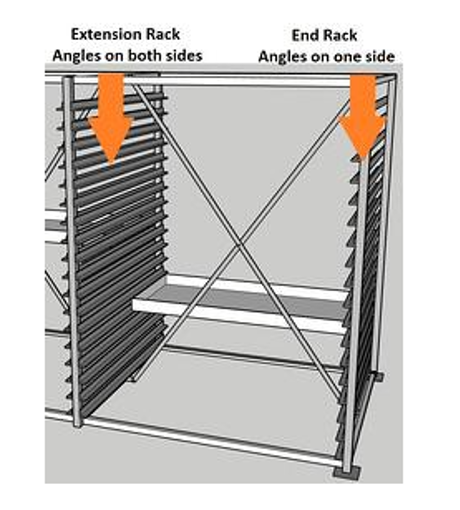 Build my Core Tray Storage Racking Solution:
How many core trays do I need to store? What is the LxWxH dimensions of the core trays and are they plastic or metal?
What is the dimensions of the floor area of your storage facility and do you need Side Load or End Load Racking?
Do you have a floorplan design of how you'd like to set up the racking?