We stock a wide range of gravity roller table conveyors to suit any core shed application and have designed many systems to meet your exact requirements, specializing solely in Core Shed design, using standard stock roller racking parts for many years.
Step 1.
Send us your shed drawing, a sketch with measurements or professional drawing, either is fine.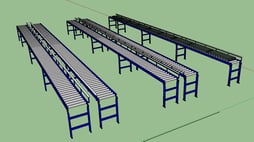 Step 2.
We will complimentary design and professionally draw up your entire shed layout, working with your needs and using our professional experience of the many Core Shed Applications we've completed. Simple Concept Design layout shown right.
Step 3.
Sign off the drawing. Finalise the quote and place your order. Generally we stock standard components, so can have your lean and efficient new core shed up and running within a matter of 1-2 weeks. Large or customer projects may be subject to a longer lead time, and will be advised at time of order.
For customers keen to plan out what's possible if their core shed please find a list of standard components below. Typically our most popular Coreshed size is the 600mm Width rollers, as this offers the flexibility to run your core trays lengthways or sideways without becoming a WHS risk. However, if the budget is tight and you'd like to look at the 400mm option, you can expect this system to typically cost between 5-10% less than 600mm system.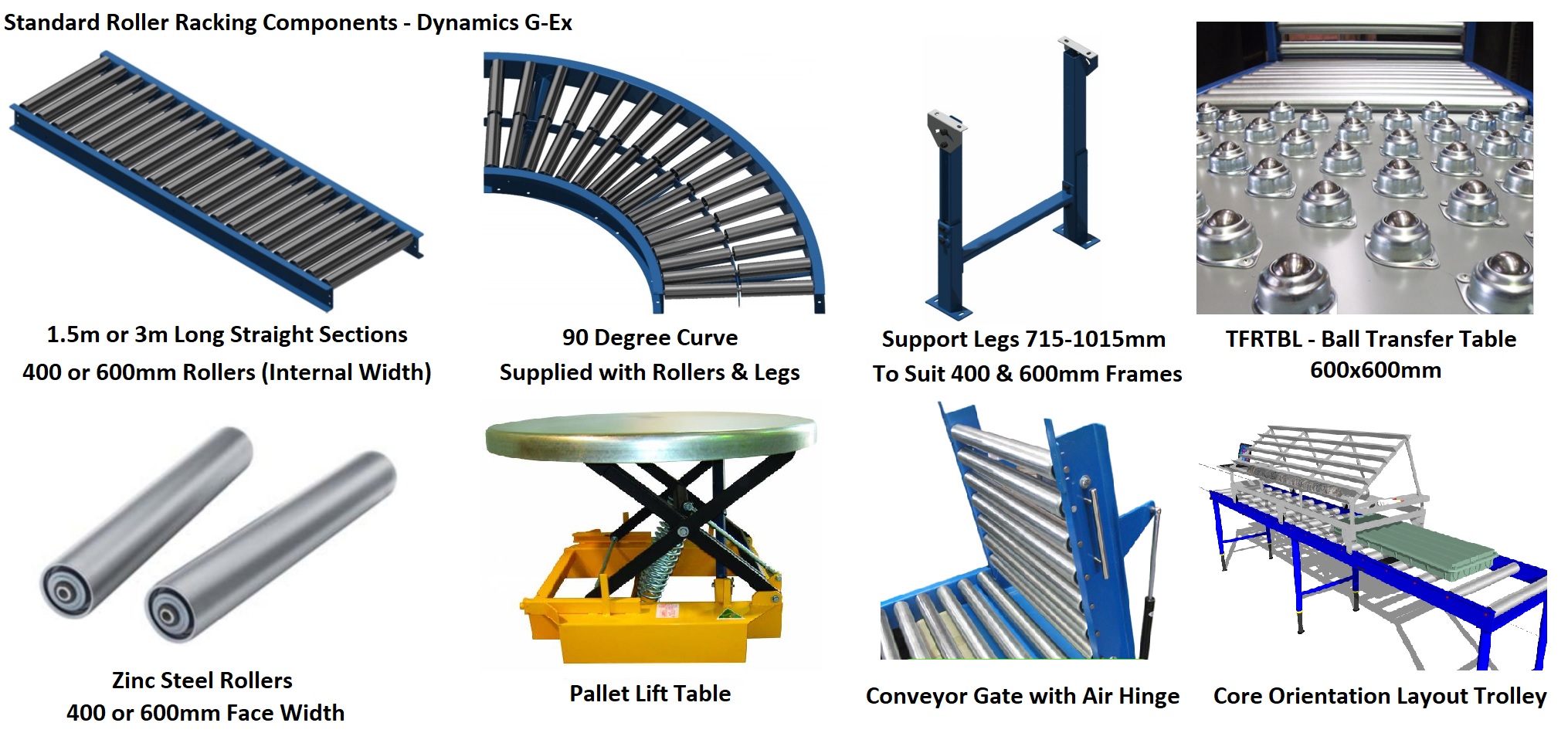 Or have you seen the Latest Fixed Camera Frame? Designed for bolting to Roller Racking as a permanent fixture, click on the image for more details.