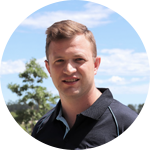 However much a Plastic Core Tray Manufacturer thinks their core tray is 'the best', it still doesn't answer your question:
'What is the best plastic core tray for

me

?'

At a Glance
You can't pull the wool over too many geologists or fieldies' eyes, so don't try!
You've heard of most brands but we are often asked:
How does one compare to another?
What are the pros and cons?
Do you want the peace of mind of using a product that's tested & proven by a NATA & ISO Certified Plastics Lab...
Or are you happy with a budget basic tray?
Hopefully, we can demystify this for you, because we believe each consumer has the right to choose.
You should never use a tray without knowing what you could be getting with another.
Plastic Core Tray Options
In no particular order, the leading brands in the market today are:
Impala Core Trays
CoreSafe Core Trays
Discoverer® Core Trays
1-2% of the Australian market are still using metal core trays, but we aren't going to discuss them here. There is also Sandvik Plastic Core Tray but very few are sold in the Australian market.
1. Impala Core Trays
The original Impala 1 Tray was launched in 1994. Since then, over the years, Impala have introduced 2, 3 & 4.
All trays are manufactured in Perth and exclusively distributed through Westernex Supply.
These have traditionally been the strongest competitor to Discoverer® Core Trays.
Impala 1 Plastic Core Trays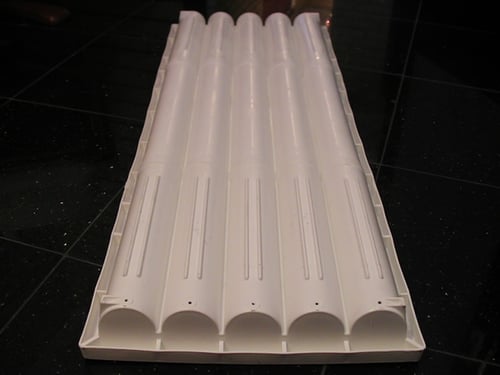 The original Impala 1 is mainly used for export, as it stacks inside one another, like an 'egg carton'.
It's the simplest design and cheapest tray of the Impala range.
Impala 2 Plastic Core Trays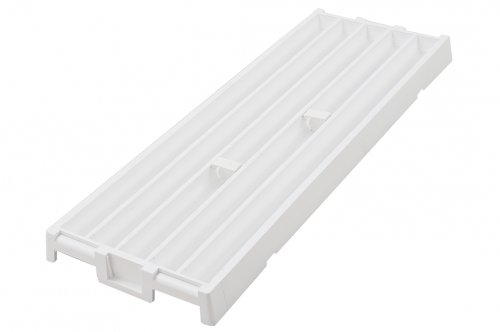 The Impala 2 was the next iteration and essentially is an upgrade on the Impala 1; it's built more robustly.
Impala 3 and Impala 4 Plastic Core Trays

In more recent years, the Impala 3 and Impala 4 were released.
These met the market demands for a plastic core tray that would work on roller racking in core sheds.
The main difference between 3 and 4 is that the Impala 4 Core Tray is slightly shorter and holds 920mm worth of core in each channel, so 8% less core capacity.
Also, the 3 comes in NQ2, HQ and PQ, and the 4 comes in NQ2 and HQ only.
Overall, Impala is a cheaper brand of core tray in the market today. It's only manufactured from a Virgin Polymer and is ideal for the budget conscious buyer that can't afford a lot more.
Impala Core Trays Cost
Ranges from $12 to $14 depending on volume and size

2. CoreSafe Core Trays
The CoreSafe Trays are the most recent addition to the market.
They offer 2 types of trays:

The Ultimate Trays are manufactured in Brisbane, and the SlimLine are manufactured overseas. The brand is owned by Prospectors Supplies, Sydney.
These have a 920mm core capacity per channel, so shorter than the typical 1m logging length.
This is a 8% reduction on core capacity, which basically means purchasing 8% more trays.
To illustrate: 10,000m HQ drill program will use 2,500 of the industry standard 1m capacity trays.
You'll require 2,717 CoreSafe Trays.
You'll then have to purchase, handle, store and log 217 extra trays, per drill program, every year.
Case Study: Large mines that are logging 4,000m/week will be purchasing, handling, logging & storing 87 extra trays/week, 4,524 extra trays/year. Do your own math, or consider sticking with the industry standard length trays.
The main difference between the Ultimate and the SlimLine is that SlimLine is narrower overall due to thin channel dividers.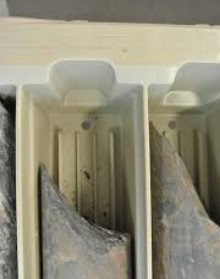 So if making notes on the dividers between the channels is important to you, consider the Ultimate.
We've found the CoreSafe tray to typically be one of the highest priced trays on the market, without factoring in the 8% additional trays situation, but consumers report these are a quality product.
CoreSafe Core Trays Cost
Ranges from $15 to $17
3. Discoverer® Core Trays
Discoverer® was the pioneer of the Plastic Core Tray, launched in 1993 and acquired by Dynamics in February 2015.
It's manufactured on both the East and West Coasts of Australia, due to the increasing popularity and volumes sold across the country.
It's also stocked locally through the Dynamics warehouse network of Perth, Mt Isa, Kalgoorlie, Dubbo, Adelaide, Gympie and Melbourne.
Discoverer® Series 1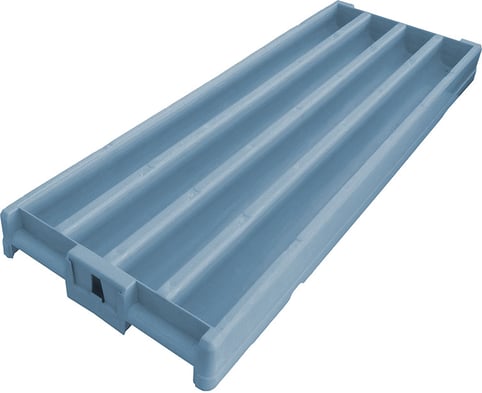 The Discoverer® Series 1 is most similar to the Impala 2 Core Tray.
A basic, robust tray with a simplistic design.
Discoverer® Series 2
Discoverer® Series 2 is designed for the export market.
One tray nests inside the next, fitting 100% more into a container and reducing your landed cost price.
Discoverer® Series 3 and 4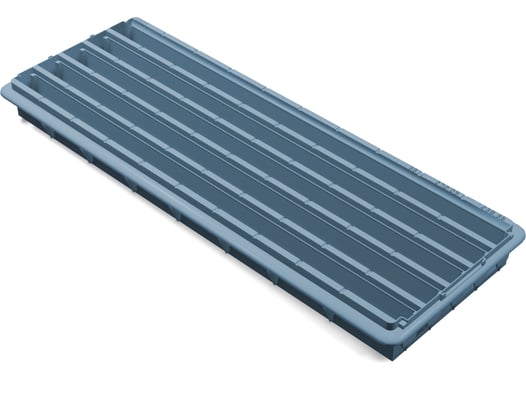 The latest additions to the range are:
Both of these products are designed specifically with a flat bottom to roll smoothly on roller racking, and a 360° Gripbar around the entire perimeter.
Discoverer® Series 3
Many were asking for a tray that stacked with fragmented and protrusive core. Series 3 is the only core tray in the market that allows that clearance.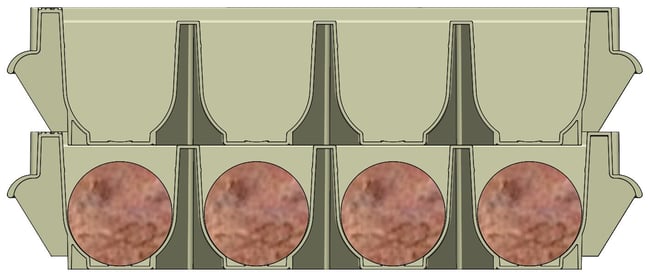 The rest of the Discoverer, Impala and CoreSafe ranges are designed so that when the core is very competent, it sits virtually flush with the top of the core tray, with no allowance for protrusion. If you've got broken and/or fragmented core, Series 3 could be the tray for you.
Discoverer® Series 4
Forward looking, the Series 4 is for those that are serious about their drill core photography.
Using smart technology, this tray incorporates a stencil, known as Tru Identiti™, in which you write the Tray #, and From and To Depth, eliminating any previous issues with poor handwriting.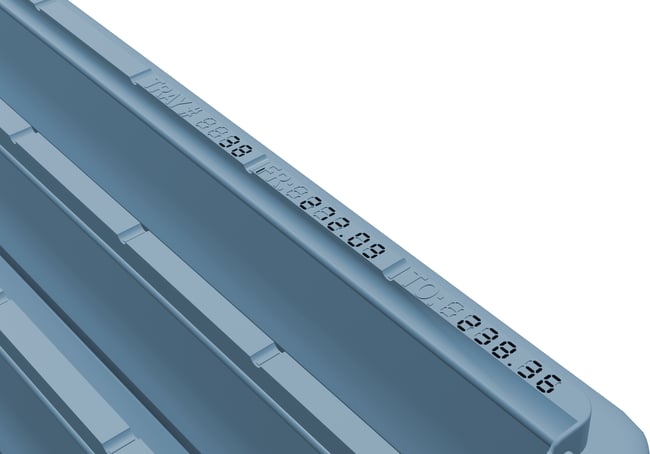 This tray can be sold as a bundle package with the Imago Software.
As the tray is photographed, Imago identifies the stenciled information and automatically assigns it to the photograph and the corresponding database.
Imago then uses AI technology to crop and post-process the image into downhole view, saving hours of time and money.
Also most geos seem to be sick of faded core tray markings or missing ID labels.
With the revolutionary embedded RFID tags hidden inside the plastic moulding, you will never have to worry again about your core tray markings or ID labels going missing.
The RFID tag ensures the important tray info is indelibly attached to the tray in question. The Imago software handles this database too.
This ensures the tray can be identified in downstream processes such as during logging, sampling or core tray inventory management
Click here to see more on the Tru Identiti™ and RFID solution.
Recycled? Tried. Tested. Proven.
The final wrap on Discoverer is that they are the only tray made from an environment-friendly recycled polymer.
Discoverer Trays are actually manufactured from your Kerbside Plastic!
"Discoverer® Core Trays are saving 2,000 tonnes of kerbside plastic from entering landfill every year, and the movement just started: Our next goal is 30,000 tonnes by 2030."
Below illustrates actual photos from Discoverer's Australian recycling plant. No need to source overseas raw material, guaranteeing supply source to Australian miners.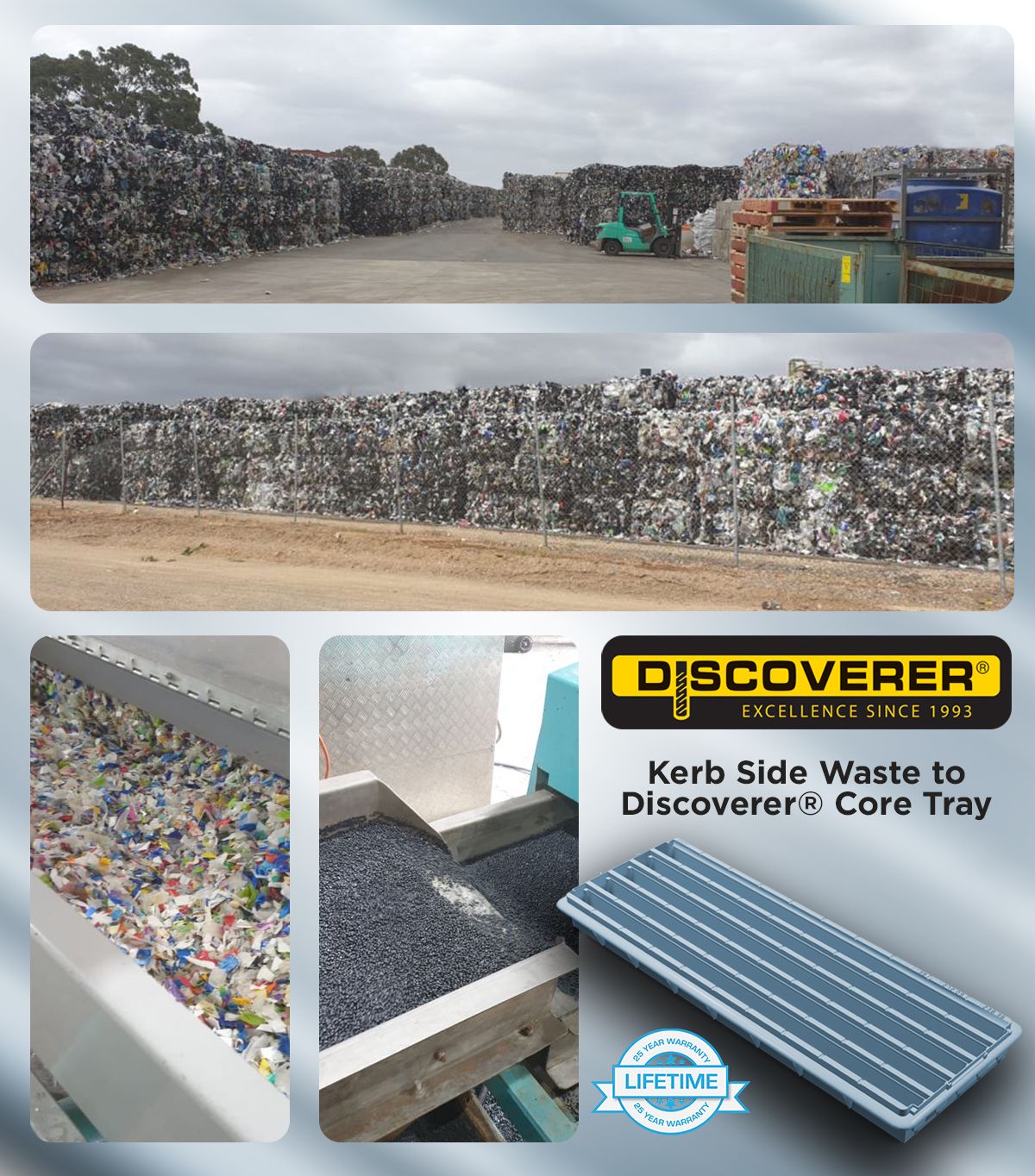 When Discoverer® made the switch to manufacturing the Core Trays from repurposed Australian Kerbside Recycling, Dynamics needed assurance that this product would last just as long as our original Virgin Plastic Tray that has been proven in the elements since 1993.
Following a robust QC Testing Process, by Australia's pre-eminent NATA & ISO Accredited Plastics Lab ExcelPlas, Discoverer® is the only Core Tray on the global market that has undergone this rigorous independent testing.
By using Discoverer®, you're looking after the Earth while drilling the Earth.
Absolute Peace of Mind Guaranteed.
Discoverer® Core Trays Cost

Discoverer® is stocked at locations around Australia. This gives you a local stock choice in the following regions:
Metro Stock Hubs - Perth, Gympie, Melbourne

Regional Stock Hubs - Kalgoorlie, Mt Isa, Adelaide, Dubbo

Due to the above factors, and Australia's biggest miners seeing the advantage of increasing their Corporate Social Responsible, there has been a recent mass adoption of Discoverer.
This, has meant Discoverer has gone from being one of the most expensive tray in the market, to the most cost effective, without skimping on the benefits!
Discoverer easily competes through much larger raw material usage, and state of the art manufacturing facilities using robotic technology.
Manufacturing plants on both the West and East Coast of Australia, saving up to $2 a tray in shipping costs that no longer has to be passed onto you as the end user.
Discoverer now guarantees to be the most cost effective, highest quality product on today's market.
Dependent on volumes & warehouse Discoverer can be purchased between $11.00 to $13.00+GST.
The decision is now yours.
We trust this provides a comprehensive brand review and comparison on the three leading core trays in the Australian and global markets.
We'll never shy away from answering a question honestly for you. We believe competition is healthy for innovation and you should always have the choice in picking the right core tray for your needs.
As long as you get a product you're happy with, we are happy.

Have any more questions or comments about plastic core trays? Leave them for us in the box below and we will answer them as soon as possible!